About the Role
Dineplan is looking for a front-end developer with proven experience with front end JS coding coupled with a good understanding of UX and design. Experience with front end frameworks will be beneficial.
Who are we?
Dineplan is a SaaS business that was started in 2011. We build web based reservation software for restaurants. In March 2018 we launched our Dineplan app that aggregates all our restaurant client's availability into an easy to use solution allowing diners to make instant restaurant bookings.
What will you do?
You will work closely with the dev team but will also be involved in the marketing and sales teams. Your primary role will involve you with all front end views and design. There will be some larger projects you will spearhead such as relooking at the UX of many of Dineplan's pages (including a completely new diner facing booking widget), wireframing and UX for new projects and helping the dev team build out the front end views for these. For sales and marketing you will be able to help design web pages, material and info packs to help with the sales and marketing processes. 
What does our tech look like?
We operate the Dineplan reservation software for restaurants, and the API that powers the Dineplan app and our consumer facing website. Our codebase is primarily in PHP and Javascript on the CodeIgniter and Laravel frameworks. Our infrastructure is hosted on AWS with a HA (high availability setup) and distributed architecture. Our app is developed using React Native. We have an agile development process with 2 week sprints. We make use of Jira and bitbucket (GIT) to manage our development processes.
Why should you work at Dineplan?
We are a fast growing company with the goal to use technology to help restaurants and put instant bookings into the hands of all diners. Our office is in Newlands at Dean Street Arcade. We have a close-knit team which makes for awesome communication in the office. We often braai on our balcony. We like good coffee and have beer'o'oclock on Fridays. Being on the dev team you can work remotely balanced with a few days a week in the office.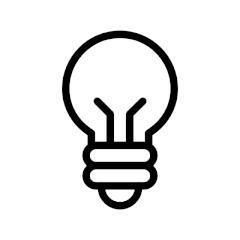 Does this sound like you?
Apply by sending us an email with your CV attached and a short bio about you.