Considering its beauty, no one ever really needs a reason to make a trip through the Garden Route, but for travellers who like to plan around where they're going to eat, it's worth noting that some of the country's best food can be found in this region too.
To help you plan your route, we've compiled all of the Garden Route restaurants to keep on your radar (with the added bonus of being able to book ahead), so you'll never have to guess where to eat or settle for a sad petrol station sausage roll while in-between towns.
Inverroche Distillery
Jakkalsvlei
De Vette Mossel – Grootbrak
Bahia Bleu Restaurant
Cafe Gannet
The Hussar Grill George
The Fat Fish - George
Apprentice Restaurant
Serendipity
Butterfly Blu Restaurant
Hunters Country House
Zinzi Restaurant
Tsala Treetop Lodge
Luka Vineyards
1777 @ The Old Rectory
Nguni Restaurant
Grand Africa Rooms & Rendezvous
Grand Lookout Beach
The Fat Fish – Plettenberg Bay
Barrington's Plettenberg Bay
Porcupine Creative Clay
Bramon Wine Estate
Newstead Lund Family Vineyards
Kay and Monty Wines
Emily Moon
Still Bay
---
If you're making your way up the Garden Route, starting from the Western Cape, you'll be happy to know that you don't have to wait until Plett for the fun to start.
In the Still Bay region, you can stop off at the Inverroche Distillery, and depending on how much time you have, stay for a simple tasting, a tailored chocolate and gin pairing or for their famous Gin Academy experience – but be sure to book ahead for this.
If wine is more your thing, Jakkalsvlei is nearby. Rated by diners as one of the top 50 restaurants on Dineplan in 2022, it's well worth a visit! They offer the usual wine and charcuterie or cheese pairings – as well as various other pairings such as macarons or even tempura prawn – along with a full menu of thin-crust pizzas, salads and other light meals.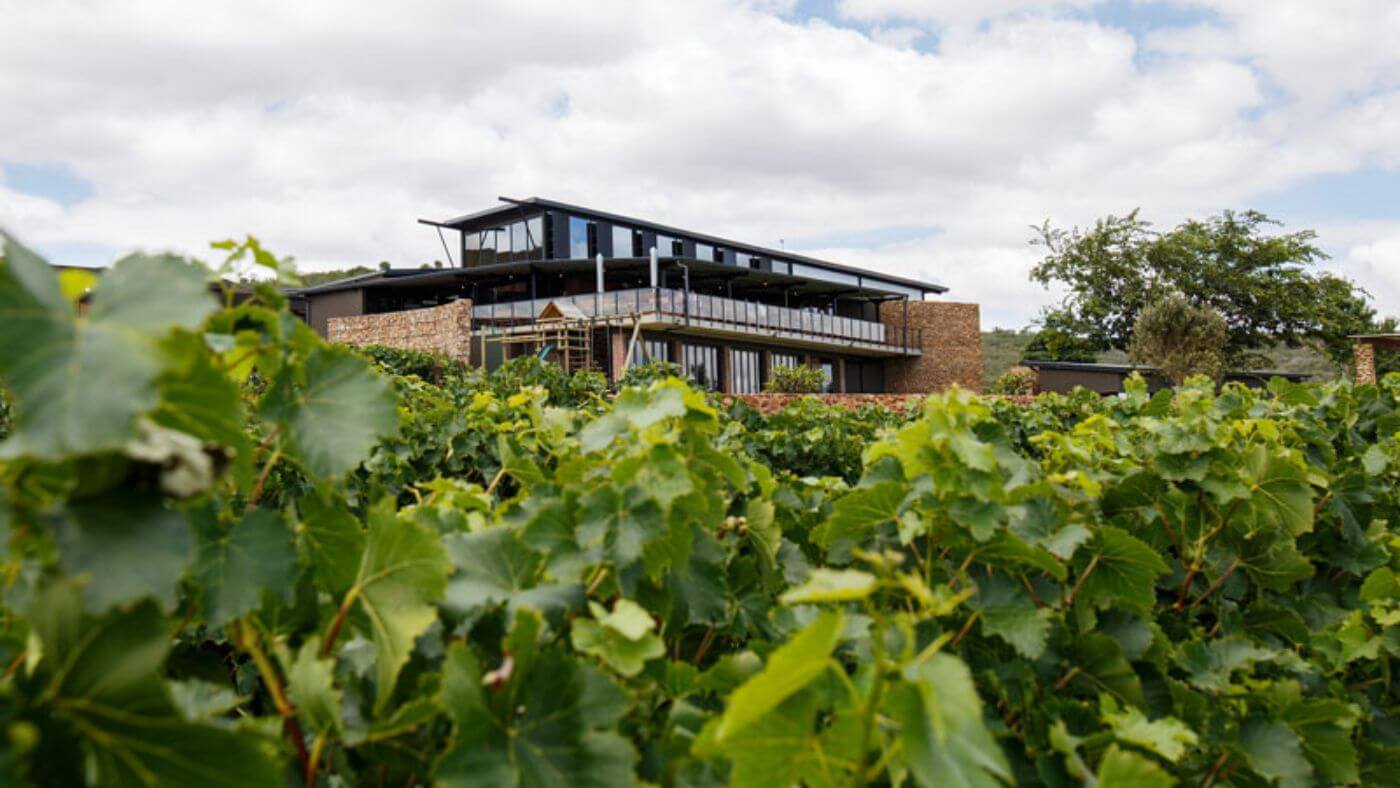 Mossel Bay
---
Further into the Garden Route, hungry travellers are still well looked after. Starting off with the much-loved De Vette Mossel, known for its all-you-can-eat strandveld feast, which is great for families and a crowd.
Along the beach is Bahia Bleu, with an all-day menu that will certainly have something for everyone. And for seafood fans, Cafe Gannet, lovingly known as Mossel Bay's "seafood house", promises the freshest fish, straight off the boat, with an unbeatable ocean view.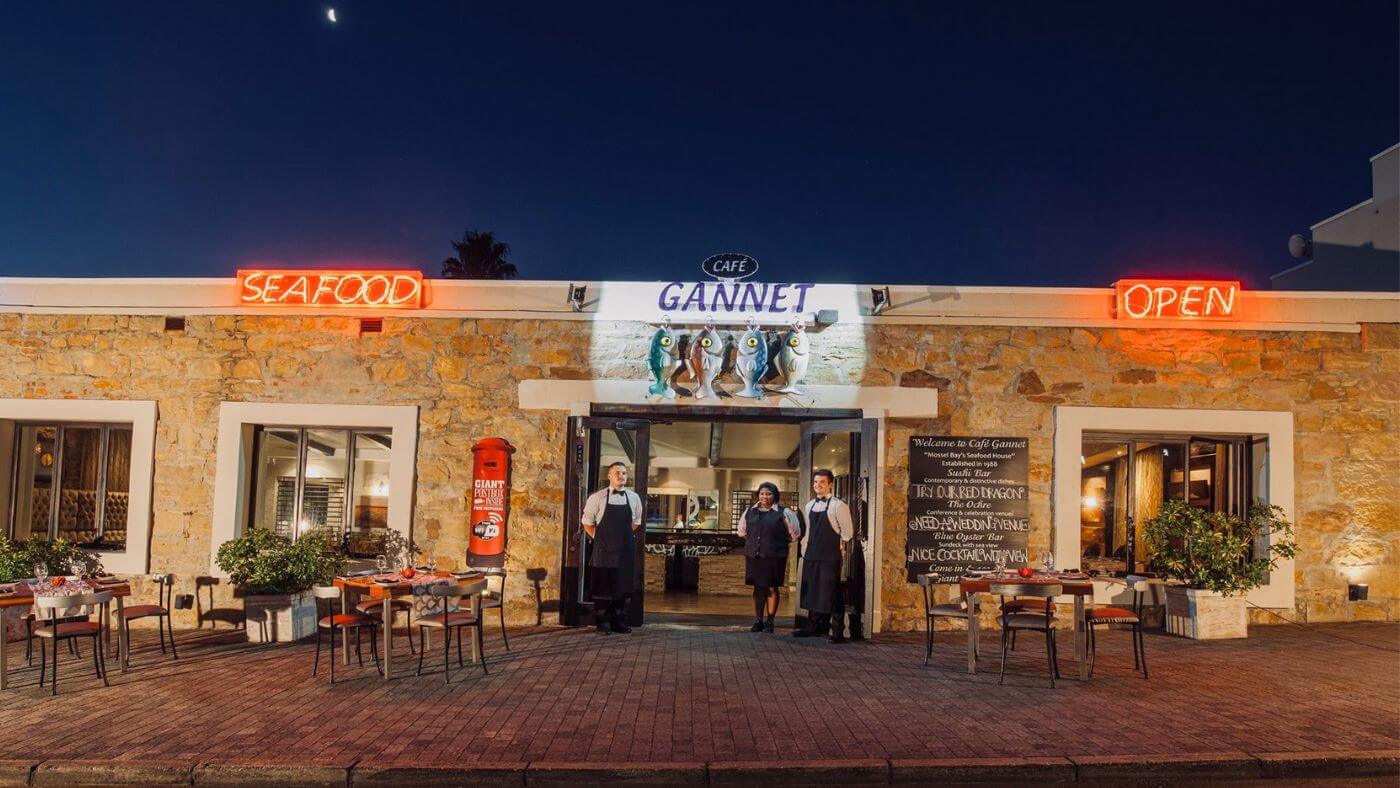 George
---
Beyond Mossel Bay and into George, The Hussar Grill is always a welcome and familiar sight for out-of-towners, as is the Fat Fish, where the lush gardens mean the kids can run off some of their energy while parents enjoy a peaceful glass of wine with their fish and chips.
Nearby, Apprentice Restaurant is making waves for its creative, refined fare – prepared by chefs-in-training from the François Ferreira Academy – and is open from breakfast right through to dinner.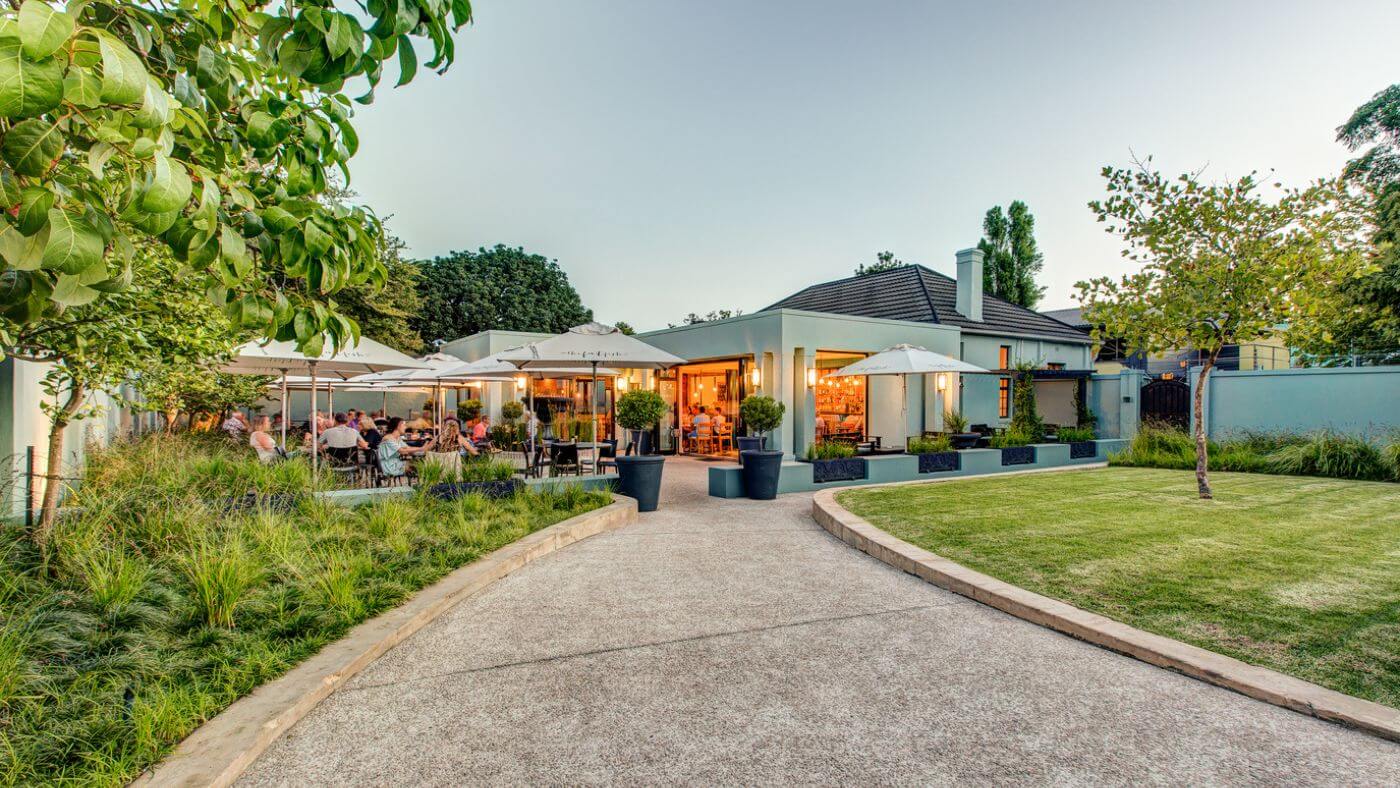 Wilderness
---
Not to be left out, en route to Knysna in Wilderness, is Serendipity, which needs no introduction having been awarded for its fine dining and South African cuisine in the World Luxury Awards in 2021. Be sure to bookmark, and book a table at this spot if you're looking for an innovative celebration of local food.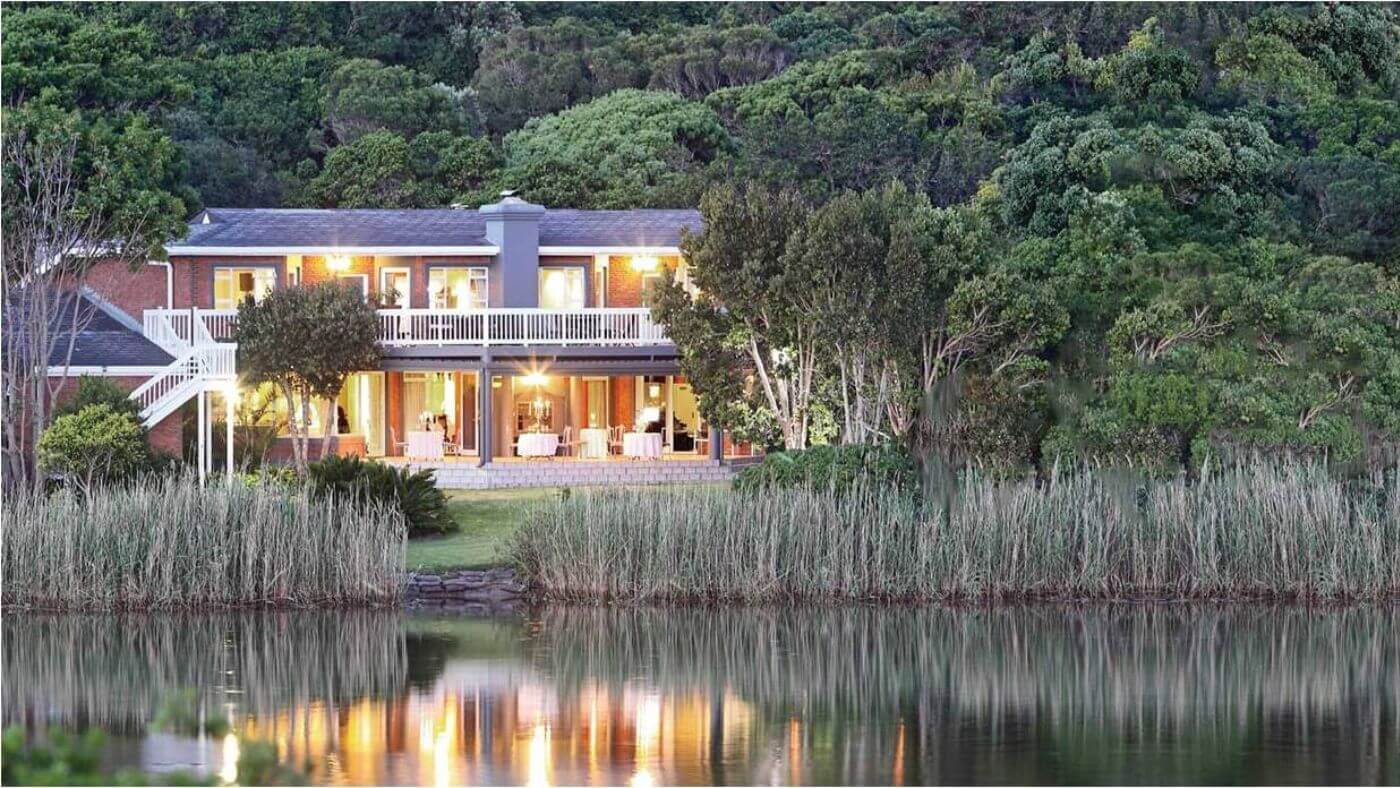 Knysna
---
If you want to bask in the beauty of Knysna (and, honestly, who wouldn't?), Butterfly Blu is a no-brainer. As the "only beachfront restaurant in Knysna", you can enjoy pizza, fresh seafood or a hearty burger all while overlooking the rolling dunes and a pristine beach.
Plettenberg Bay
---
It's no secret that Plett is a certified culinary destination, but you don't even have to get all the way into town to eat well. Hunter's Country House is already well-known by frequent Hunter Hotel guests, especially for its bistro-style menu, but its sister restaurant Zinzi is also a great option for outstanding local fare. Neighbouring Tsala Treetop is also part of the Hunter group and is ideal for a memorable dining experience amongst the trees. Also in this area is Luka Vineyards, which is the perfect stop for a picnic and wine tasting on the lawns.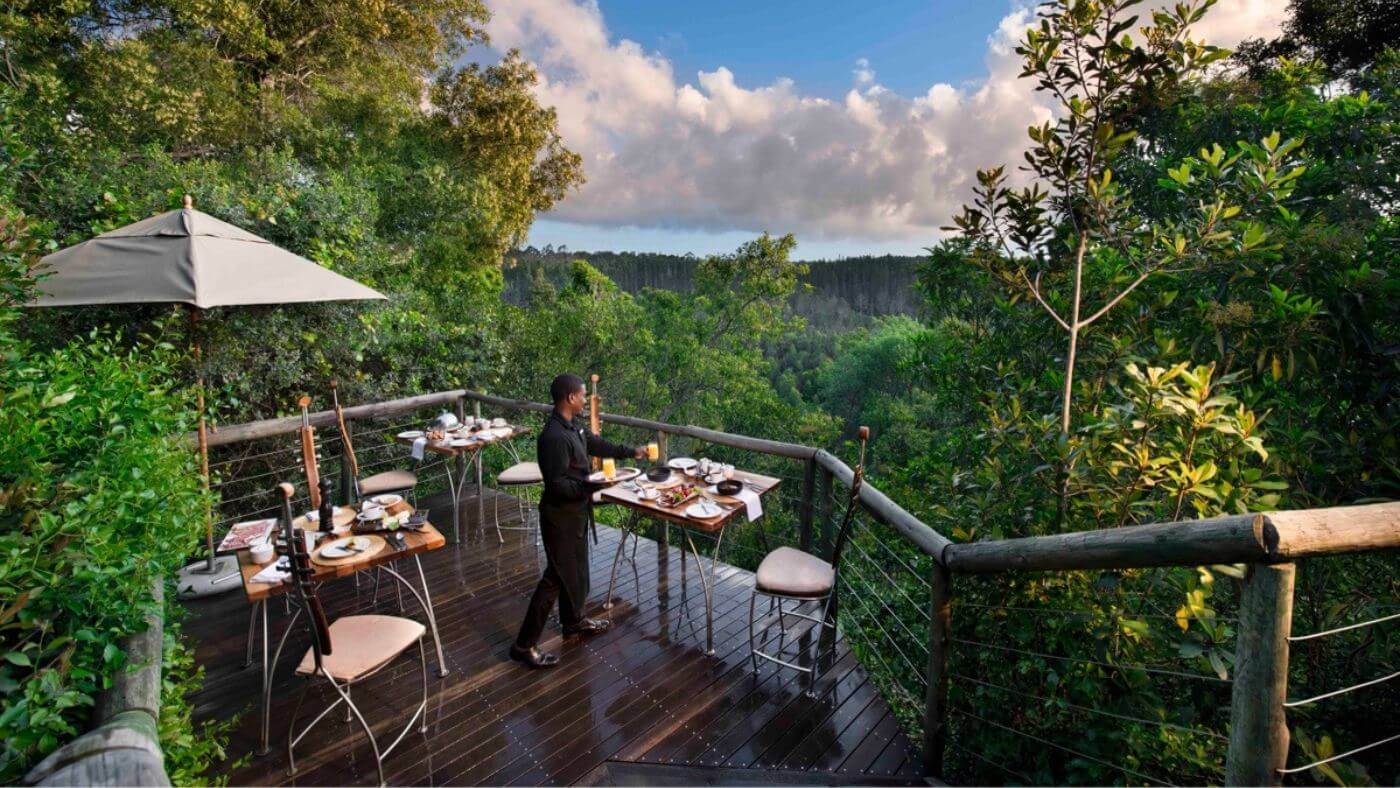 Once you're in Plett, the choices are endless. For a more refined experience, 1777 @ The Old Rectory promises an elegant, old-world meal, worthy of its heritage status. Similarly, Nguni, as the name suggests, is known for a proudly South African-inspired menu with a modern twist. Anyone looking to see and be seen should make sure they've nabbed a spot on the deck at Grand Africa Rooms & Rendezvous where you can tuck into fan favourites, including pizzas, steak or burgers. If the Grand immediately makes you think of the beach, then head down to the Grand Lookout Beach, where you can dine with your feet in the sand. If you're looking for something a little more laid-back, The Fat Fish's familiar, family-friendly offering is always a good idea, as is Barrington's. From the bar to the restaurant to the craft brewery, there's something for everyone here.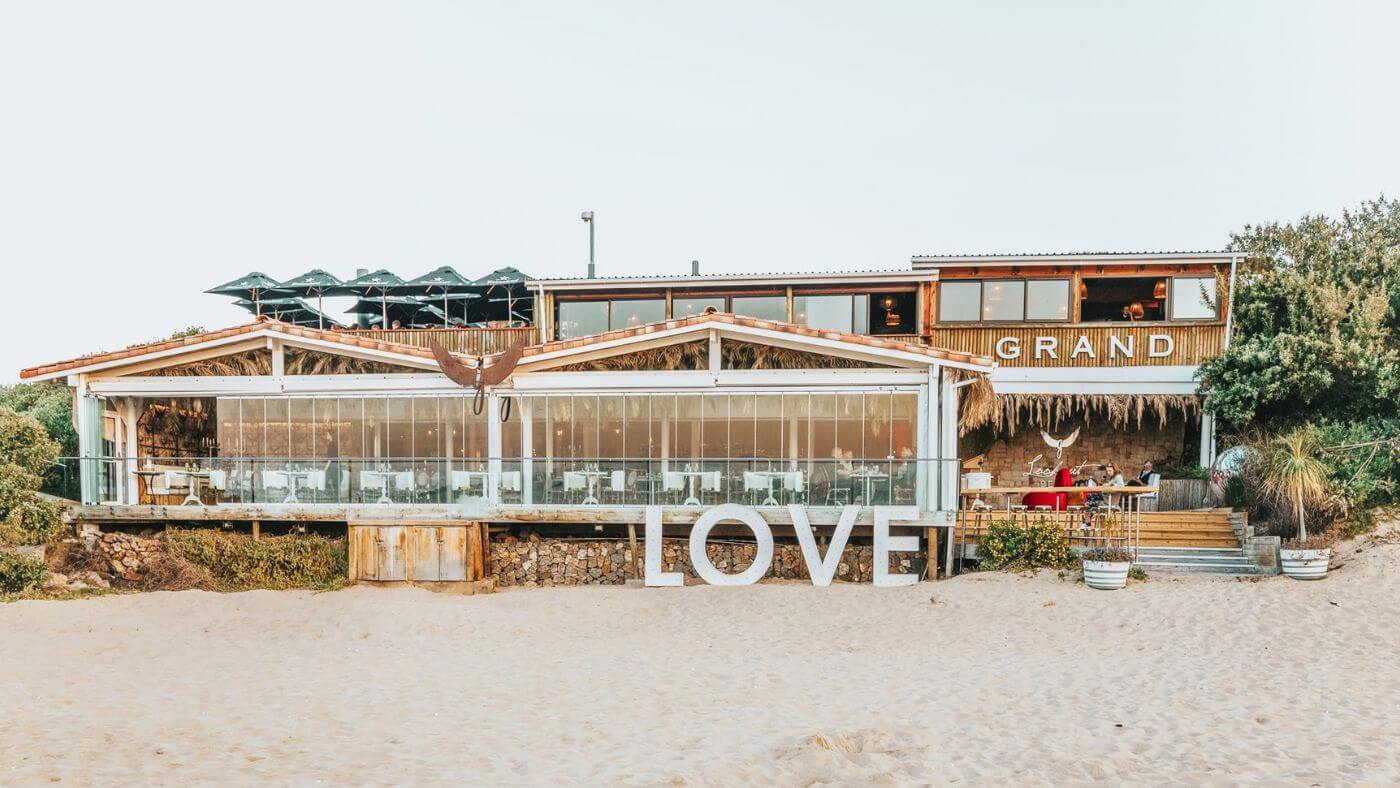 If you're just passing through Plett, it's worth setting some time aside to spend a day in this area. At Porcupine Creative Clay, kids of all ages can tap into their creativity by painting ceramics while everyone enjoys the simple breakfast and lunch menu. Or, spend some time amongst the vineyards at Bramon Wine Estate, grazing on dips, cheese boards and salads.
For those who can't get enough of Tsitsikamma wines, make your way over to Newstead Lund for wine and freshly-baked pizzas – made using produce sourced from the estate – or to Kay and Monty Wines for sharing platters, as well as satisfying flatbreads that pair well with the estate's wines.
Lastly, treat yourself to a night at Emily Moon and enjoy a memorable meal, featuring the best produce the Garden Route has to offer while overlooking the river, before finally getting on with the rest of your journey.
Culinary Guide to SA
If you're looking for more culinary-focused destinations to explore, be sure to check out our Culinary Guide to South Africa.