Nearly 40 000 bookings have been made via the Dineplan app at these ten restaurants in South Africa. Here's a little something about each of them.
Billy G at Montecasino (7071 bookings)
Book Now
Powered by Dineplan
This upmarket, family buffet restaurant in Johannesburg offers an extensive selection of dishes. Enjoy a variety of starters, main courses, and desserts. From succulent cuts of meat to a variety of casseroles, curries, and vegetarian offerings, pasta dishes, salads, and tantalising desserts – there is something to suit every palate.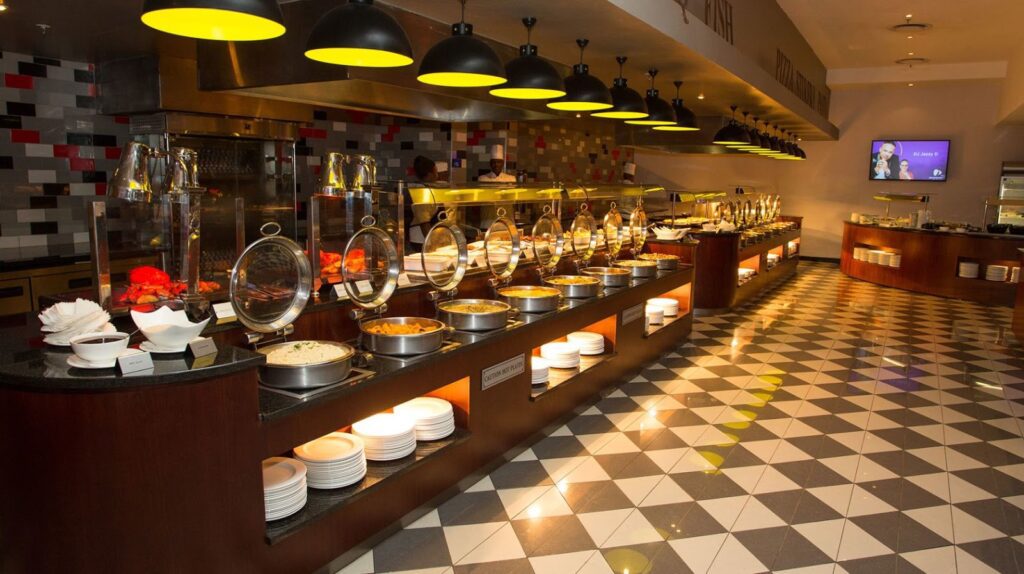 Modena Italian (5115 bookings)
Book Now
Powered by Dineplan
Modena Italian Eatery in Johannesburg is an Italian-inspired kitchen formed with one goal in mind. And that is to provide a truly authentic Italian experience to patrons. No additives and no substitutions a truly authentic inspired Italian menu that is focused on celebrating regional dishes done the Modena way. Modena Italian Eatery is founded and operated by Basil Holiasmenos. Vassilios has a wild passion for food. Basil wanted his principal focus to innovate a fresh style of Italian-inspired cuisine that would Wow his guests at Modena, keeping them coming back for more.
The Fat Butcher (4971 bookings)
Book Now
Powered by Dineplan
Situated on the corner of Drostdy and Van Riebeeck Streets in Stellenbosch, their contemporary steakhouse is surrounded by the town's oldest buildings. Their beef is reared and grainfed. The food unique, the restaurant ambience is warm and inviting, and your experience eating at The Fat Butcher will be memorable.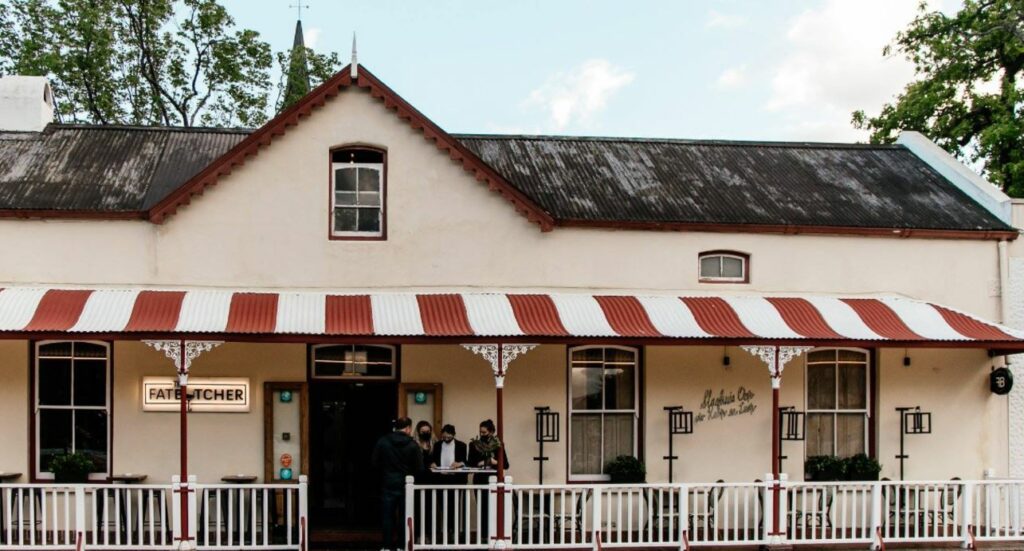 Chefs Warehouse at Tintswalo Atlantic (4498 bookings)
Book Now
Powered by Dineplan
Go for splendid views and stunning fare at the ocean's edge. The familiar Chefs Warehouse set menu format of contemporary tapas sharing in 4 courses draws inspiration from the endless Atlantic ocean views.
Ingredients are sourced from a selection of small, sustainable local suppliers with a focus on marine produce, a homage to the ocean that gently enfolds this exceptional boutique hotel at the foot of Chapman's Peak Drive in Cape Town.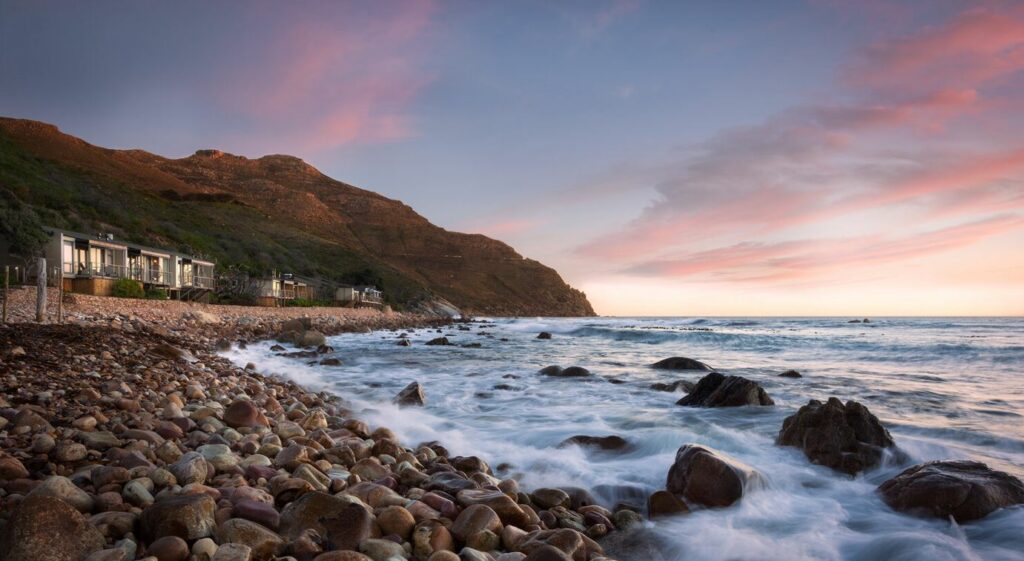 The Skotnes (3108 bookings)
Book Now
Powered by Dineplan
Overlooking the foundation's serene wetland and Sculpture Garden in Tokai, Cape Town, the Skotnes seamlessly integrates nature and architecture. The menu pays homage to classical South African cuisine, while updating its flavours and distilling its ingredients to their simplest possible presentation.
All ingredients are sourced from local, small-batch suppliers, with the intention of supporting and uplifting local communities.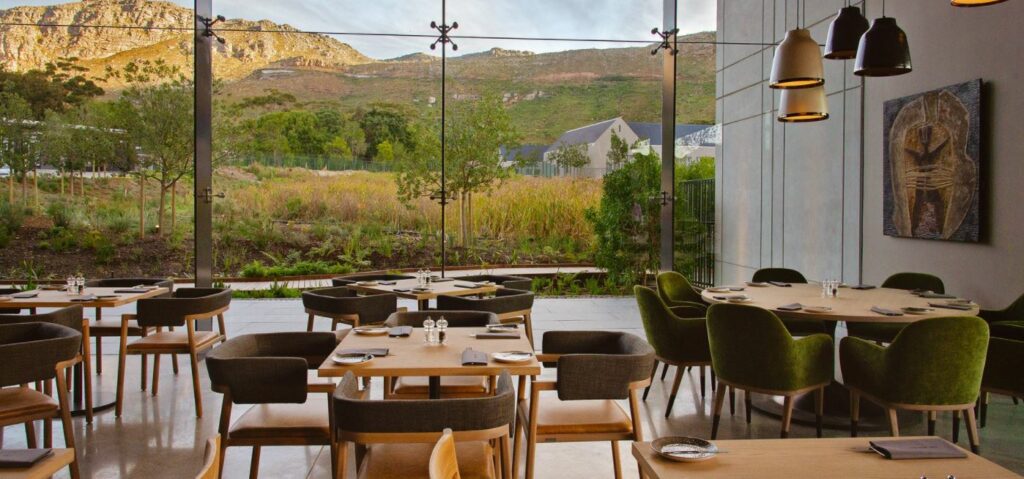 Chefs Warehouse at Maison (2910 bookings)
Book Now
Powered by Dineplan
Chef David Schneider transports Chefs Warehouse's style of casual fine-dining to a refined country setting. Maison, on the edge of the historic Franschhoek Village offers a contemporary set-menu lunch or dinner. It's a riff on traditional tasting menus and small-plate sharing experiences, served in four courses.
Begin your country idyll sampling their award-winning wines and drink in the beauty of this mountain-ringed estate. Wine-tastings may be a precursor to a meal there, or order appetisers like oysters, charcuterie or cheese boards and treat the tasting as an outing in itself.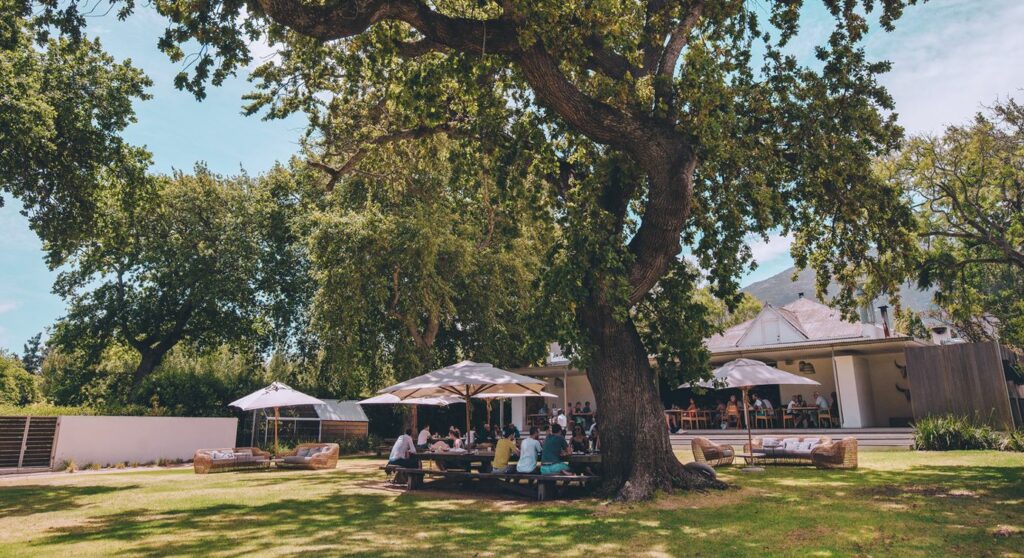 Chefs Warehouse at Beau Constantia (2880 bookings)
Book Now
Powered by Dineplan
Enjoy an exceptional yet casual fine-dining experience. This modern eatery with its sleek open-plan kitchen is seemingly suspended, overlooking the lush Constantia wine valley in Cape Town.
Ivor's unique perspective on the classic Chefs Warehouse tapas-style set menu celebrates quality seasonal ingredients and South East Asian flavours. Much of the produce is grown locally or on the beautiful Beau Constantia farm, which is then incorporated by a gifted kitchen team into an ever-changing menu that celebrates the simple pleasure of eating and drinking well in a superb setting.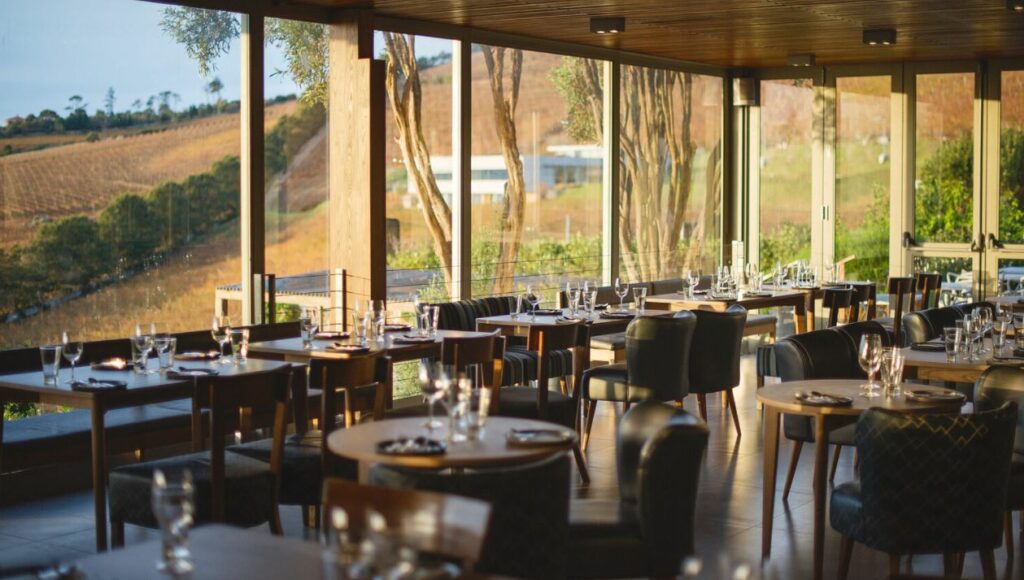 The Butcher Shop & Grill – Mouille Point (2715 bookings)
Book Now
Powered by Dineplan
This steakhouse started over 20 years ago in Johannesburg, and now has branches in Cape Town and the Middle East. It is as much part of SA culture as sunshine, red wine and red meat. The Mouille Point restaurant can accommodate 250 guests.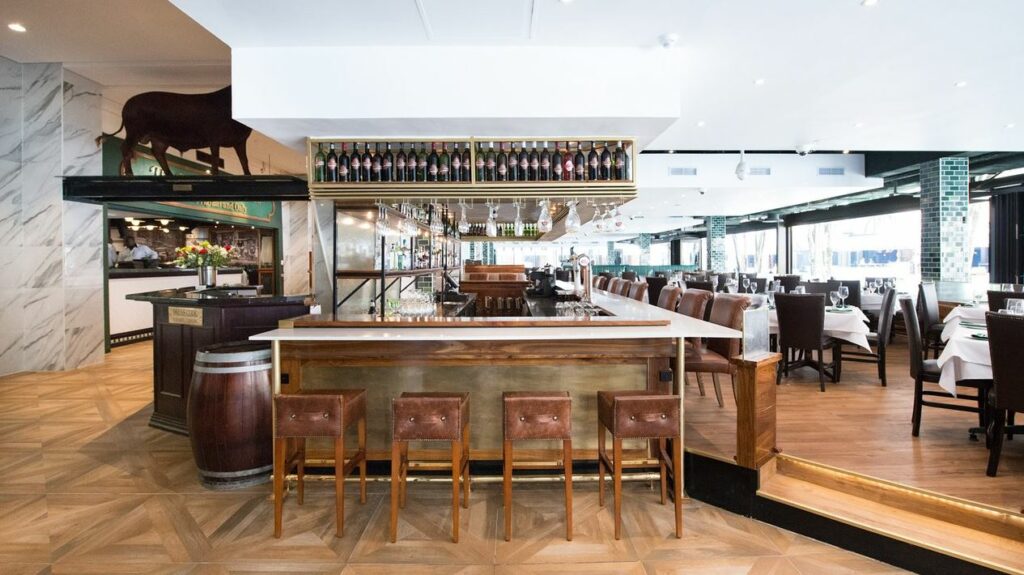 Foxcroft (2704 bookings)
Book Now
Powered by Dineplan
At Foxcroft, Glen Williams cooks with the same intensity and thoughtfulness as fine dining but in a more casual and approachable format.
With a commitment to quality and flavour, their team of chefs believe in treating simple ingredients with the same care, attention and respect as those of rarity. Foxcroft is situated in Constantia, Cape Town.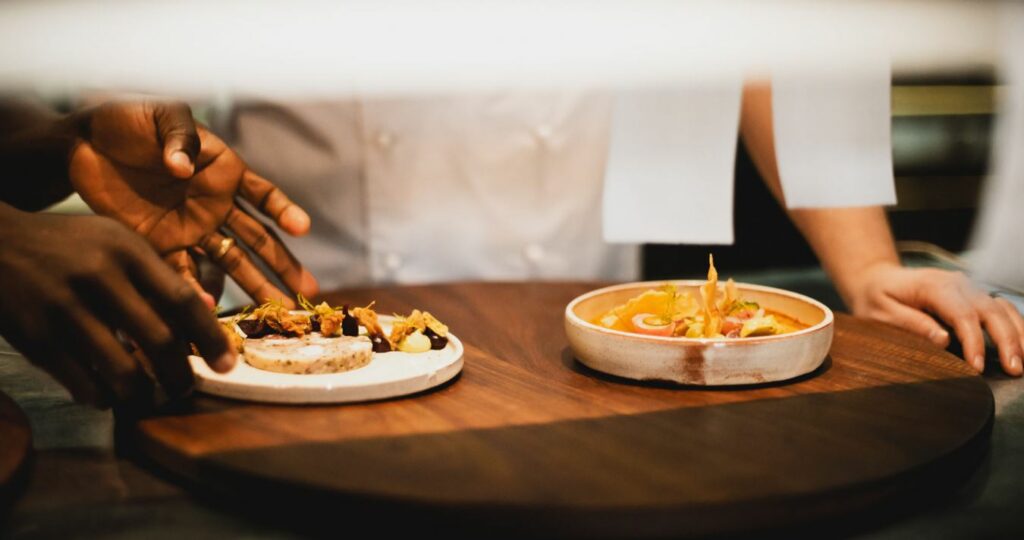 The Pot Luck Club (2404 bookings)
Book Now
Powered by Dineplan
The Pot Luck Club in Woodstock, Cape Town, takes on modern industrial elegance, where natural materials add a touch of cosiness. A space people from all walks of life feel comfortable and inspired.
They believe dining should be an event that brings joy, happiness and fulfilment. The aim is for diners to take home a memory that will bring a smile to their face for years to come.