Experience farm life the Boschendal way, and rediscover a sense of awe at nature's bounty. Hosted from Friday, 31 March to Sunday, 2 April, Boschendal's Harvest Festival weekend is a celebration the bountiful produce harvested from their sustainable and regenerative farm in the Cape Winelands.
Don't miss out on this unforgettable farm-to-table weekend centred around farm-fresh food, live entertainment, family-friendly activities and so much more.
Friday Night Market
---
Date: Friday, 31 March 2023
Time: 15h00 – 21h00
Where: Boschendal The Werf Area
Price: Free admission
Head over to the Friday Night Market on 31 March to relax under the stars while listening to live music. Market-goers can sip on Boschendal's award-winning wines and bubbles, and indulge in some delicious, seasonal food from the many stalls. Younger visitors can explore a range of exciting harvest festival activities, which are designed to foster a love of farm life. Entrance is free from 3pm to 9pm.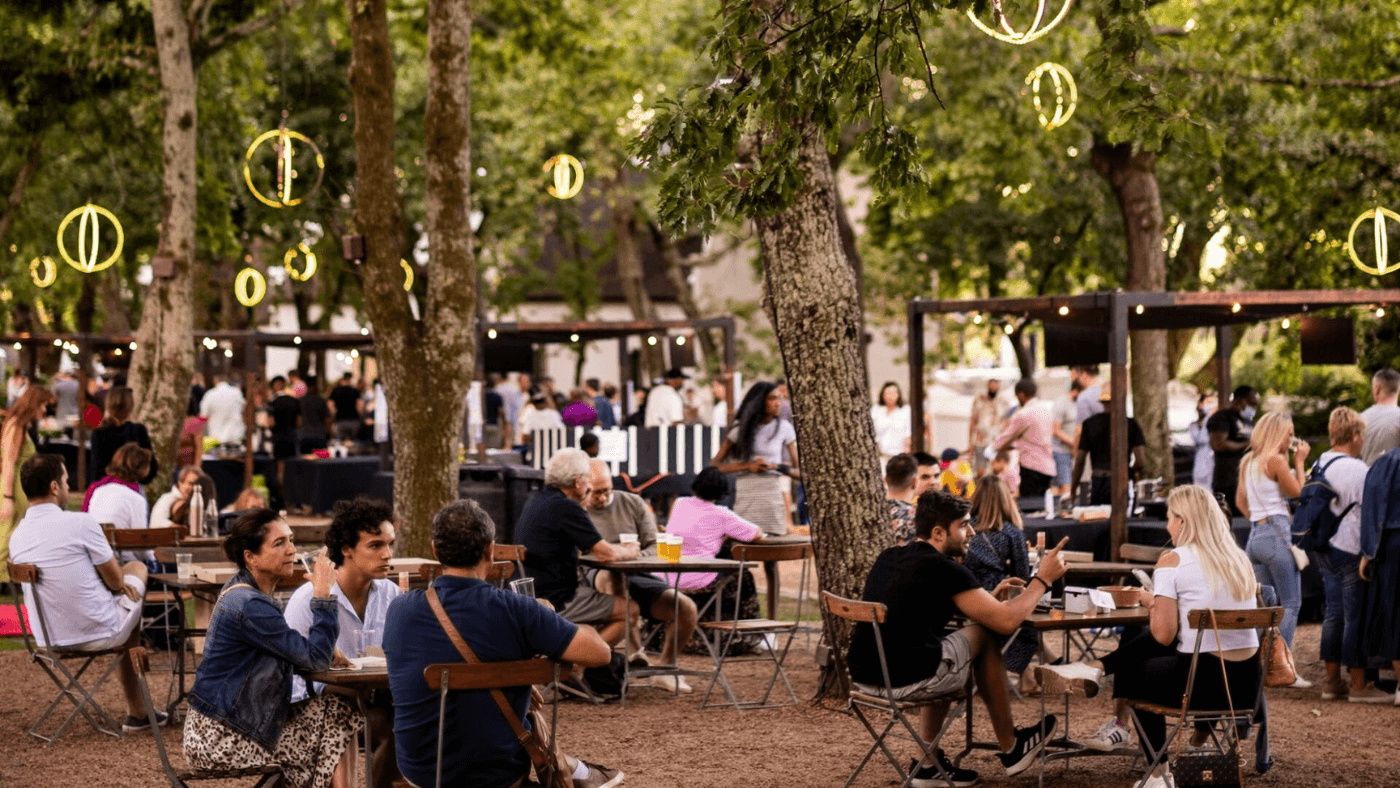 Saturday Morning Harvest Market
---
Date: Saturday, 1 April 2023
Time: 9h00 – 12h00
Where: Boschendal The Werf Area
Price: Free admission
Boschendal's farmers' market on Saturday, 1 April, brings the best of this year's harvest straight to your basket. Stock up on farm-fresh produce and grab breakfast-on-the-go while you browse. Bring the kids along too, as there will be a wonderful selection of kid-friendly activities like carousel rides and face painting.
Harvest Long Table Lunch
---
Date: Sunday, 2 April 2023
Time: 12h30
Where: Boschendal The Werf Avenue
Price: R850 per person | R150 per child
Menu: See menu here
Book a seat at Boschendal's Harvest Long Table Lunch and cap off a fantastic weekend with a truly unforgettable culinary experience. Set under the iconic oak trees, surrounded by the beautiful historic manor houses, the menu showcases the best produce from this year's harvest. Tuck into a "fire feast inspired by nature", including artisanal breads, sharing plates of fire-roasted leg of lamb, porchetta, beef beef ribs and sirloin on the bone, chargrilled vegetables straight from the garden, and a stone fruit dessert. A vegetarian menu is available too. Please note, bookings close at 11h00 on Thursday, 30 March and space is limited. Book now to avoid disappointment.
From the Friday market to Sunday's long table lunch, there are a variety of events and activities that cater to visitors of all ages. Don't miss out on this fantastic opportunity to experience a real, working farm at one of South Africa's most historic properties at this year's Boschendal Harvest Festival. For more information, visit the Boschendal website.
Boschendal Wine Estate
---
Since it was first founded in 1685, Boschendal Farm in the Cape Winelands has become world-famous for its food, wine, farm produce and generous country hospitality. Today, after a decade of rejuvenation, reinvention and refinement, this iconic Cape farm has evolved into a landmark wineland's destination offering a diversity of food, wine and outdoor experiences united by a common ethos of sustainability.